Edmonds has an annual Scarecrow Festival and the Edmonds Coldwell Banker Bain office needs your votes.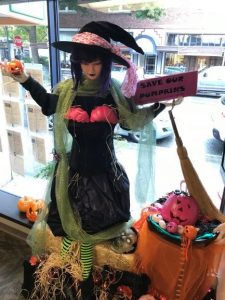 In honor of breast cancer awareness month, our scarecrow is named SAVE OUR PUMPKINS. In addition to the scarecrow, we have information in our office on breast cancer and we are collecting donations for the American Cancer Society. Stop by the office to see the scarecrow and pick up information/make a donation at 108 5th Ave S, Edmonds.
Voting for the scarecrows begins on Tuesday, November 16 and runs through November 2. Here's the link to vote: https://scf.historicedmonds.org/register-vote/. You will need to scroll down to the Financial/Insurance/Real Estate Business category.
Please share this with your friends, family, and colleagues.