Sellers – There are buyers who want to buy your house. Let me share a story from this past weekend.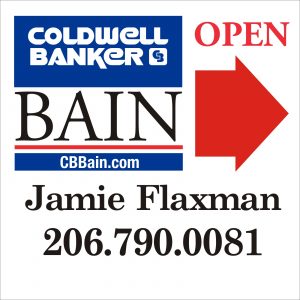 I held a lovely home open on Sunday.
The home was a 3 bedroom, 1.5 bathroom in the little known neighborhood of Haller Lake. 1630 sq. ft on a 9200 sq. ft lot. Listed for $525,000. I usually track the number of groups who come through, but today it was impossible as there were so many – at least 20 in the first half hour. I'd guesstimate at least 60 groups came through which equates to more than 120 people (groups ranged in size from 2-6). At one point I counted 13 pairs of shoes by the front door, with several additional people wearing booties. If I were a betting person, I'd bet money that this home will receive at least 10 offers and will sell significantly above the list price.
If you're interested in learning more about the market, as either a buyer or a seller, give me a call and let's talk.