Did you miss me? After a brief hiatus from blog writing, I'm back with the goal of posting to this blog at least twice a month.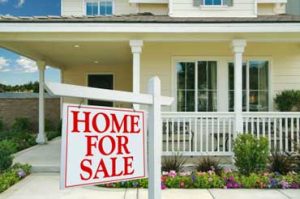 I can't think of a more timely topic to cover today than our current low inventory. As you may know, Seattle (and the whole of King County) has one of the hottest real estate markets in the country. It's all about supply and demand: inventory of homes and condos is at record-low levels, yet thousands are moving to Seattle every month, amplifying the demand for real estate.
Many homeowners are holding on to their real estate even though they'd actually prefer to sell. There are three reasons for this:
1) Homeowners hope prices will continue to rise.
2) Homeowners fear they won't be able to find another place to live.
3) Homeowners do not realize how much equity they have in their homes.
The reality is, we have seen double-digit appreciation for many years, and almost all homeowners who bought prior to 2011 have positive equity in their real estate. While I am generally optimistic about the market for 2016, I do expect we will see a slowdown in appreciation this year. With the upcoming presidential election and increasing interest rates, this year could be a challenge.
The big takeaway: If you're considering selling your home, the time to do so is NOW!
If you find yourself experiencing holding on to your real estate for any of the three reasons listed above, I can provide you with a complimentary market analysis of the value of your home, and I can also advise you on strategies for finding housing—either for purchase or rent—for when you do decide to sell your home. There is no crystal ball to tell us what will happen in the real estate market in the next 6–12 months, so why take the risk that prices won't level out or decrease? With King County's current limited inventory, you could go for the sure sale today.
I will be teaching a how-to class on March 1 about selling your home in the current market. (Download a flyer about the class.) If you are interested in selling in the next few years, this class is for you. Not interested in selling, but have friends and family who might be? Please share the flyer with them.
I want to help you make a sale now while the market is hot. Call or text me at 206-790-0081, or email me at [email protected], with questions or to discuss your needs further.