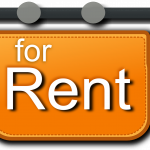 Over the past several years, Seattle has been introducing new rules and regulations about rental properties. The goal of these new rules is good – to protect tenants, both their civil rights and their physical health and safety.
The first rule, which went into effect several years ago, is that all rental properties in the city must be registered with the City. As part of this, all properties must be inspected by a city approved inspector to ensure the property is safe. You can learn more at http://www.seattle.gov/DPD/codesrules/licensingregistration/RRIO/aboutrrio/.
More recently, Seattle passed two new rules that went into effect on January 1st. The goal of these new rules to assist renters in finding affordable housing and to ensure there is no discrimination in choosing renters.
The first is the "first come, first served" policy that says that you must accept the first qualified applicant for your rental property. Property owners have many questions on how the first come, first served policy is to be implemented – see this article for more information.
The second new rule has to do with limits on deposits and fees for rentals, including that a renter may pay the deposits over time. See this article for more information.
I have talked with several rental property owners over the past couple weeks, and I have heard a couple themes. One is that they don't understand how to implement these new regulations. I don't blame them for that – the rules are complex and implementation steps are not clear.
The second theme I've heard is that rental property owners are thinking it may be time to sell their Seattle properties and/or for new properties they purchase, go outside of the City limits. Again, I think these are reasonable responses. Not sure if this was the intent of the City as all this might do is reduce the number of rental properties in Seattle; the flip side of that is that a lot of rental property owners decide to sell, we may see more housing inventory in the "for sale" market.
Questions or want more information, just give me a call/text at (206) 790-0081 or email.