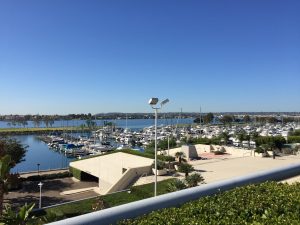 I spent the last few days in San Diego at the National Association of Realtors Annual Conference. I was with approximately 20,000 of my colleagues from around the globe. This event is a great opportunity for networking and learning. I was able to make contacts with Realtors from Portland, Boston, Santa Barbara, Greece, and many more locations. These contacts are great for when you want to buy a property outside of the Seattle area.
The Expo included hundreds of vendors selling products, including lead generation systems, mortgages, gift baskets, travel opportunities, and much more. What struck me the most about the Expo was the number of marketing companies out there who will do all your mailings for you, write your emails, find your leads, and more. This is the new trend in real estate but not one I embrace. In my business I focus on relationships and I want to be in touch with your directly. Yes, I do mailings, but I write them myself. I write all my emails myself. Maybe my social media marketing is not the best, but it's coming from me. I could even hire someone virtually to answer my lead phone calls – sorry, that's not for me, I want to talk with you.
I attended many workshops, and they gave me lots of ideas of where to focus my business in 2016. Stay tuned for those.