With typical low inventory in November, we saw an uptick in the number of homes going into contract. In fact, for King, Snohomish, and Pierce Counties combined, accepted offers increased 9.2% over November 2018. (And in just King County, that increase was about 12%.)
Median sales prices increased as well. In King County the median sales price for a single family home was $650,000, up about 1.6% from November of last year.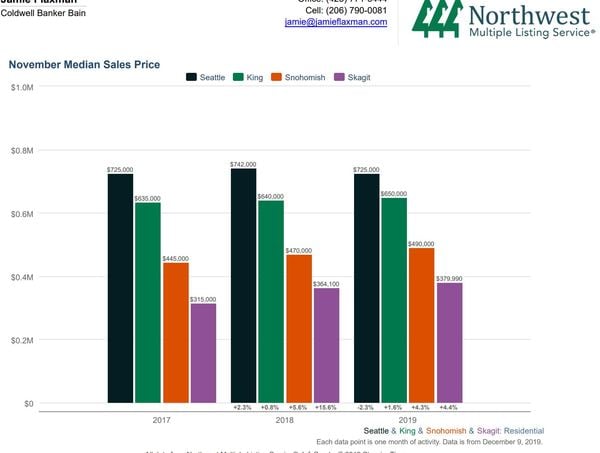 What this tells us is that buyers are out there – that is demand is high. Record low interest rates are partially driving this demand. And inventory of homes for sale typically drops in November and December, so there's a shortage of homes to meet demand. The housing market is virtually sold out in the more affordable and mid-price ranges where 75 percent of sales activity occurs in each market area.
If you're a current homeowner on the fence about selling, now is a great time to get in the market. The buyers out in December and January are serious buyers who want to get into a home soon.
Contact me today at (206) 790-0081 or [email protected] to discuss your home selling or buying needs.