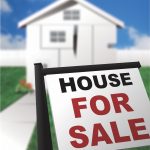 This morning in our Monday morning office meeting, several brokers mentioned that they have had insane numbers of showings on their new listings. One broker with a Ballard listing mentioned that in 2 days, she had 108 real estate brokers preview or show her listing, and that even in yesterday's downpour, she had more than 100 people through her open house.
Why is this? Because there's little to no inventory of homes and condos for sale in Seattle. At then end of December, there was just over 2 weeks of inventory available.
Are you considering selling your home or condo? On the fence about doing so? Let's talk and discuss your home selling options. Give me a call/text at (206) 790-0081 or email [email protected].