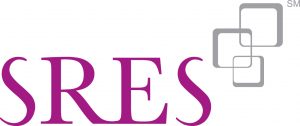 What's an SRES you may ask. It's a Seniors Real Estate Specialist. As a SRES, I have received extensive education in working with people aged 50 and older in preparing and selling their home. I have the knowledge and expertise to counsel you through the major financial and lifestyle transitions involved in downsizing, relocating, and selling the home you have owned for decades. I offer you the opportunity to complete your real estate transaction with the patience, professionalism, and expertise you deserve.
For many people, they know it's time to sell their home but the thought of moving and selling is overwhelming physically and emotionally. Here is where an SRES can step in and help. I have access to resources to help you with this major transition and will be there with you through all steps of the selling and moving process.
There are many reasons that you may be considering a move.
The cost of maintaining your home has become too high.
You want to be closer to your children and grandchildren.
Your home no longer meets your accessibility needs.
Your home is more home than you currently need.
Whether you're looking to move to an active 55+ community, a senior-supported living situation, a smaller house, or a condo, I am here to help. I have worked with many sellers who have made such moves and understand how difficult this can be.
Give me a call at 206-790-0081 or email me at [email protected] and let's talk about how I can be of help.