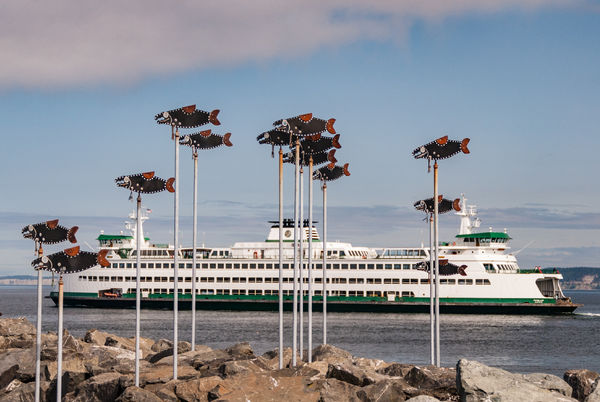 For this week's blog, I thought I'd share some information for you on one of my favorite Puget Sound neighborhoods, downtown Edmonds.
Edmonds is just north of Seattle, and is a lovely, waterfront community. It's best known for the Edmonds-Kingston ferry, but it offers so much more including beaches, a Marsh, adorable restaurants and shops, and home prices more affordable than Seattle. Edmonds has numerous annual events including: Edmonds Arts Festival, monthly art walks, summer wine walks, Taste Edmonds, an Oktoberfest event (new this fall), and a classic car show, which is this Sunday, September 8th.
Looking at downtown Edmonds, you'll find a lot of condos as well as single-family homes. I'm seeing that many recent buyers are moving to Edmonds from Seattle or they're moving here from out of state to be near their grown children and grandchildren. These buyers are often looking to downsize to a condo.
For single family homes, from January through August 2019, 81 homes have sold with a median sales price of $932,500, a 13% increase in over the same period last year. For condos over that same period, 106 units have sold with a median sales price of $574,950, a 9.9% increase from 2018.
If you'd like to learn more about Edmonds or living here, give me a call at (206) 790-0081 or email [email protected].