As you may have heard, some parts of the Puget Sound have seen home prices drop over the past year. Real estate is a long-term investment, so even if there's been a price drop, you likely still have a great return on your investment.
This table shows the median sales price in Seattle over the last 10 years. As property values increase, so does the equity of your home. That means if you're thinking of selling, your investment could pay out!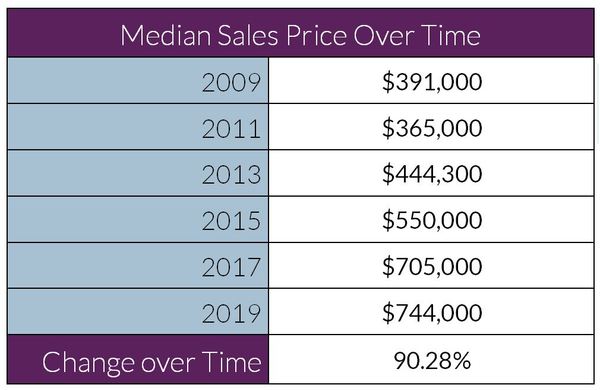 Give me a call at 206-790-0081 or email if you'd like to learn more or would like to know how much your home has appreciated.